Jakarta as the capitol city of Indonesia, is known as one of shopping heaven in Asia. Here are 10 best shopping spots in Jakarta you should visit :
1. Grand Indonesia
Mall Grand Indonesia is very large mall, it has 2 building, East Mall and West Mall.
West Mall side has more mid range brand. East Mall side is more expensive brand.
The food court is very large, at the 3rd Floor. At the top floor, there's a big cinema, CGV.

2. Tanah Abang Market
"
A really great 

shopping

 place for everything you
 could ask for and please learn your bargain skills first before go to this place.
"
"
We selling many more item
 underware in the 

shop

..If you needed …u're
 can come and see our shop in tanah abang..
"
3. Pondok Indah Mall
"
If you love malls, you have to visit this one; and if you hate malls, then you certainly have to visit it; because Pondok Indah will
 change you from a 

mall

 hater to a mall lover.
"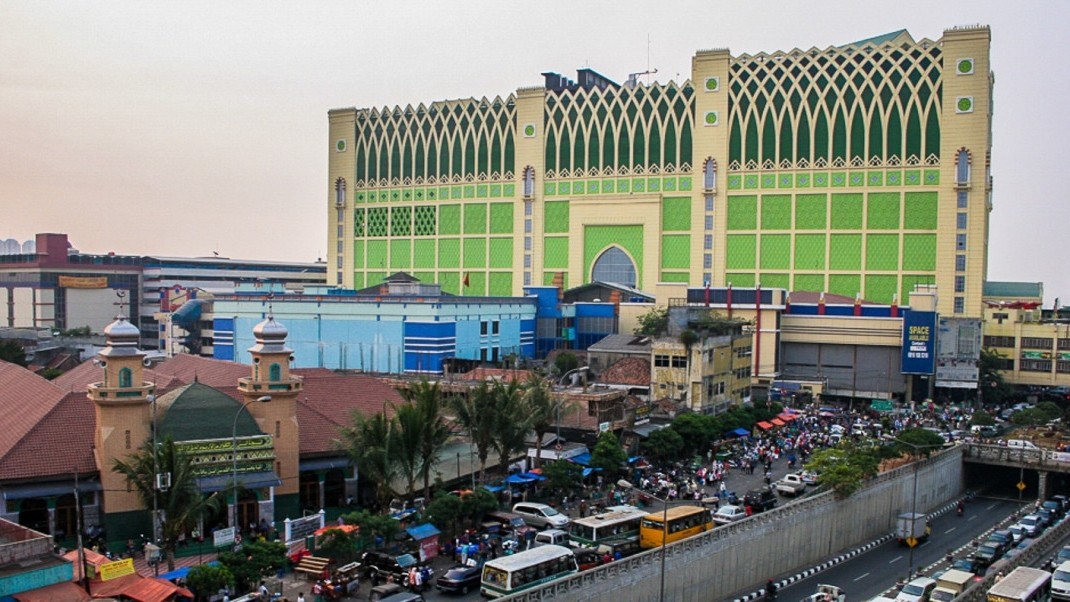 "The mall is spotless, well lit and covers all types of shopping."
4. Lotte Shopping Avenue
"
This mall is always well maintained
 and clean, each 

shops

 are unique with its
 own fashion or brands, so many restaurants to choose from Chinese, Japanese, Korean and Western food.
"
"They have pretty much everything ranging from coffee shops, sport shops, attire vendors, bakeries, cinema, and most importantly the Fitness First fitness center."

5. Pacific Place Mall
"
April 2017 , Beautiful
 mall to enjoy 

shopping

 or dinning ..
 Varieties are huge ..feels very friendly , safe and inviting .
"
"one of the nicest shopping mall in jakarta with full of nice resto to hang out and beautiful hotel – ritz carlton"
6. Gandaria City Mall
"
Some of the 

shops

 that we like to visit in this
 mall include Ace Hardware and Informa for home improvement and Mothercare and ELC to buy clothing and toys for our 2 year old sons.
"
"Big mall, with lots of great restaurants and dessert places, telcom stores, clothe stores and everything we needed."
7. Kota Casablanca Mall
"
Getting around in this shopping center just as easy as being at home, lots of top restaurants, cafes, pharmacy's,
 clothing 

shops

, gadgets shops easy to find
 on lower level, bakeries and souvenir shops.
"
"
So many great dining options, from fast food to restaurants to bars and cafes,
 cinema, plenty of 

shopping

, hair salons and
 really, just about everything!
"
8. Senayan City
"
You won't
 only enjoy the 

shopping

, where you will find
 the full spectrum, from the ultra expensive brands to the reasonably priced shops; you will also enjoy the great selection of restaurants, fast food, coffee s…
"
"… deposit room for travel bag, so don't worry if you in hurry to go to airport, you can still enjoy to shop without carrying your bag strolling around the mall, it is also wheelchair and baby's stroller free of …"
9. Flea Market Jan Surabaya / Antique stuffs
"
But visitor that plan to buy things, better be
 equipped with the skill to haggle and 

bargain

.
"
"
You Can try to see how interested
 there are of ancient or 

antique things

 here
"
10. Thamrin City Trade Mall
"
Thamrin City Trade 

Mall

 is an excellent mall in
 terms of accessibility, prices and a huge variety of garments, shoes and other household items.
"
"
The goods in Thamrin city are similar to the textile items in Tanah
 Abang but the 

shopping

 complex also includes
 with the handycaraft shops, reaturants with better food courts and more parking space a d the buildi…
"
So, when you visit to Jakarta, dont forget to visit some